Tue 10 Dec 2013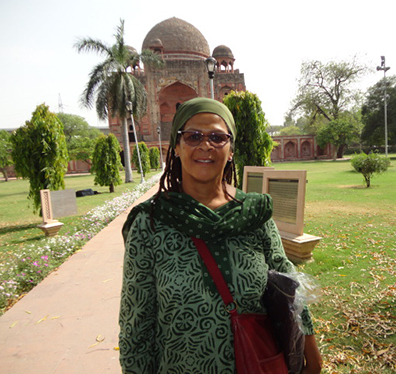 Dr. amina wadud
by amina wadud, feminismandreligion.com, Oct. 3, 2013
This week, in the state where I am living, Kerala, India:
"…nine prominent Muslim (sic) organizations have decided to approach the Supreme Court to exclude Muslim women from the law prescribing a minimum marital age. According to them, the present Prohibition of Child Marriage Act, 2006, which prescribes 18 as women's legal age and 21 for men, violates Muslims' fundamental right to practice their religion."
Let me try to step back and formulate this in plain English.
India is a secular democratic nation-state, with a population of over 1 billion, a poverty rate at best estimated at 22%. It ranks as the 55th worst country with regard to its maternal mortality rate with estimates as high as 450 per 100,000, and has an infant mortality rate of 44-55 per 1000. All the above factors have a direct corollary to child marriage: poverty, maternal mortality (think babies having babies), and thus, infant mortality is directly related to the national age of marriage.
Thus, one way to eradicate poverty, save mothers, and save infants is to prevent child marriage. It is no wonder preventing child marriage is a leading strategy for development organizations, human rights organizations and even the World Bank. In 2006, India passed the Child Marriage Act which states, "This legislation is armed with enabling provisions to prohibit child marriages, protect and provide relief to victims and enhance punishment for those who abet, promote and solemnize such marriages" (pg 1).
Against the proven results: maternal mortality and infant mortality rates have declined since the inception of the Child Marriage Act, Muslim organizations in Kerala have decided to approach the Supreme Court to ask that Muslims be exempted as it "violates the fundamental right to practice their religion"!!!
While providing no evidence that child marriage is "fundamental" to our religion, the absence of which would "violate" our ability to practice—since there is no such evidence—let me at least attempt to objectively describe the process of history and culture as it might lead to such a misconception. (more…)