Sun 27 Jul 2014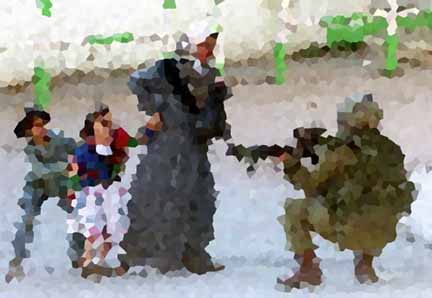 On stupidity and war
Israel is a fast learner, but did it learn the most valuable lesson of all?
by Marwan Bishara, Al Jazeera, July 23, 2014
The war hasn't ended and already the criticism over Israel's military adventure in Gaza is mounting as the Islamist movement, Hamas, continues to surprise the "invaders".
Leading and, presumably, respected media commentators have blamed Prime Minister Benjamin Netanyahu for his hastiness, Israel's Security Service - the Shabak - for its ignorance and the military for its poor performance.
Israel might claim technological superiority and tactical victory, but, as one expert concluded, strategically, it's been defeated.
Needless to say, there are many ways by which one takes stock of the ongoing war. But after three military adventures in six years, Hamas remains a formidable force in Palestine. And Israel has little to show for its military prowess and technological edge aside from the terrible devastation wrought across the Gaza Strip - home to 1.8 million Palestinians living impoverished lives in the world's longest-standing refugee camp.
Prime Minister Netanyahu has boasted of Israel's moral standing and condemned Hamas for targeting civilians. But in the last few days, it's the Israeli military that has suffered hundreds of casualties, including 29 soldiers killed, thus far. While on the Palestinian side, Israel's bombings led to thousands of civilian casualties. It takes chutzpah to take pride in such a dreadful record. (more…)