Fri 16 Mar 2012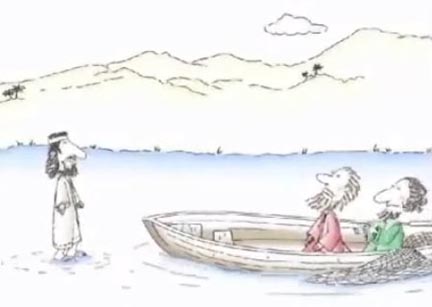 There are a number of issues on which Christians and Muslims agree, despite the historical antagonism that Islamophobia and Sectarianophobia perpetuate. For example, boycotting the power drink "Red Bull" in South Africa. A recent ad showed Jesus walking on the water after he drank "Red Bull", stepping gingerly on the rocks that he could see beneath his feet in the water. The only miracle was in the drink, if you follow the ad. While the advertisers did not expect people to take the ad literally, gulp down their "Red Bull" and promenade without their water skis, the premise of the ad indeed denies the miracle, a denial that many Christians accept post-Hume with little problem. As reported in The Washington Post and picked up by a number of Muslim media outlets, such as Cii, South Africa's Roman Catholic hierarchy told the faithful to give up "Red Bull" for Lent. And then, South Africa's Muslim Judicial Council, in solidarity, joined the boycott by saying that an affront to the Prophet Issa (Jesus) is an affront to Muslims.
From the Catholic perspective, at least one that focuses less on "turn the other cheek" and more on "Get thee behind me, Satan," the moral outrage is understandable. Think of a possible amendment to the catechism as follows:
Question: "What would Jesus do if a television commercial made fun of his miracles?
Answer: "If you believe that Jesus walked on "Red Bull", then render unto "Red Bull", but if you believe Jesus walked on water, then don't drink this whited sepulcher of a beverage during Lent. Remember that at the wedding in Cana Jesus turned the water into wine, not "Red Bull."
Although I have not found any specific news accounts, I suspect that the Bible-believer missionaries will forego "Red Bull" as well, even if they don't hold fast to the Lenten fast.
But the fact that a major Muslim organization in South Africa has joined in condemnation of the ad is a cautious welcome sign, no matter what you think of the ad itself. (more…)