Sat 23 May 2009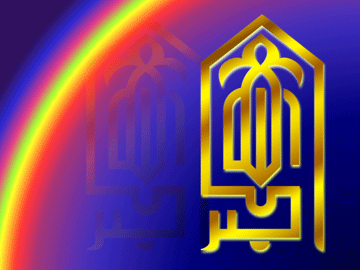 Muslims for Progressive Values cordially invites you to participate in our Third Annual National Conference, to be held from June 19 – 21, 2009 at Sarah Lawrence College in Bronxville, New York.
Join us for a spiritually uplifting and engaging weekend as we explore this year's theme, "Building the Progressive Muslim Community." The retreat will include a variety of skills-building workshops including media engagement, political advocacy, and discussions on spirituality as well as social activities. To learn more or register to attend the conference, please click here.
The 3rd annual Muslim for Progressive Values retreat "Building a Porgressive Muslim Community" is June 19-21 at Sarah Lawrence College, NY and the deadline for registration is May 31, 2009.
Here are some highlights:
Registration starts Friday June 19th from 4 pm to 6 pm.
– To keep our egos in check we'll start with a zikr on Friday night, 8:00 PM, June 19th, led by Sheikha Fariha of The Nur Ashki Jerrahi Sufi Order.
Saturday June 20th:
– Workshop on political advocacy led by Jihad F. Saleh, a Congressional Legislative Assistant in the U.S. House of Representatives, who will share insight and tips on how to effectively advocate to elected officials; role playing involved.
– Films of activists: Screening of the film 'Sedition' and "The Noble Struggle of Amina Wadud" followed by discussion.
Sunday June 21st:
-Kristin Sands, Professor of Islamic Studies at Sarah Lawrence College will lead a discussion on "Spirituality and Social Activism" followed by group discussion.
When we call ourselves progressive Muslims or Muslim progressives, what exactly do we mean by "Muslim"? Are we progressives who happen to be Muslims (however we define that), or is there something about being Muslim that is integral to our views on social and political activism? If we are going to criticize literalists and legalists, what do we have to offer in place of their theologies and methodologies? What are the resources we have for articulating the spiritual elements of our work? What can we learn from successful Muslim initiatives such as hip hop activism and Ismaili projects? Does Sufism provide a good framework for a vibrant spirituality for progressives? What other resources might be useful for
shaping our spiritual lives? Combative spirituality (Cornell West)?
Liberation theology? Quakerism? Engaged Buddhism (Thich Nhat Hanh)? The Catholic Worker Movement? Gandhi? The format of the session will be an introductory talk by Kristin Sands followed by a generous amount of time for discussion.
Leave a Reply
You must be logged in to post a comment.