Sun 31 May 2009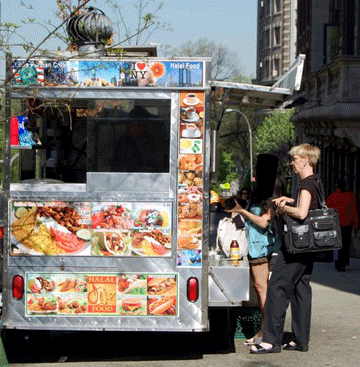 Little Persian Cafe, on the corner of Broadway and W116th Street
by Dagmar Riedel
Street vendors in midtown Manhattan, between 5th and 6th Avenue, often play Arab music and wear vaguely Muslim head dresses. Some time ago, their advertisements began focusing on all-beef hot dogs and burgers. But now they are advertising their food as halal. The photos of the halal carts were taken between the end of March 2009 and the beginning of May 2009. It seems that both Arab-Americans and Iranian-Americans are jumping on the bandwagon, though dress and cart names may also be the result of marketing strategies.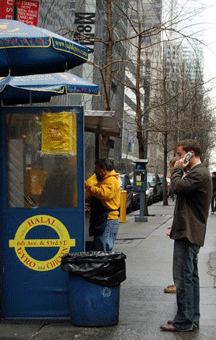 Street vendor with website http://halalguys.com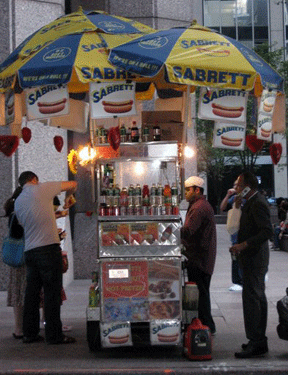 Selling fast food with Arab music and Muslim head dress, opposite MoMA entrance W 53d St., Summer 2006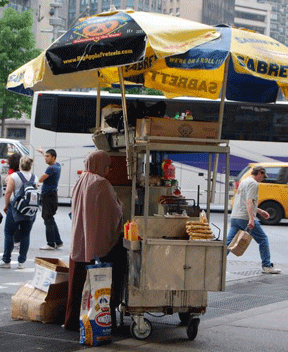 Rare woman vendor on Columbus Circle, but food isn't labeled as halal
Leave a Reply
You must be logged in to post a comment.