Sun 29 Mar 2009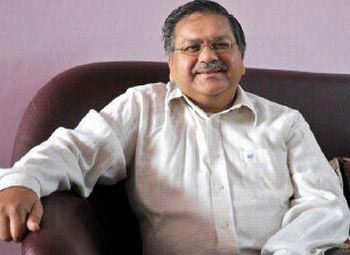 A LONG STRUGGLE AHEAD: Sultan Shahin set up a website that has taken on the religious right head-on.
Praveen Swami, The Hindu, March 24, 2009
Back in the summer of 1999, Sultan Shahin found himself being hectored by an earnest young man outside London's Finsbury Park mosque.
"You Indian Muslims are cowards," Shahin was told "but soon you will have just two choices: either to become a true Muslim like us, or to perish."
For Shahin, the experience was transformative. "It became clear to me that the Islam that I believe in was under serious threat," he says, "and that I would have to do something if the religion I loved was not to be demeaned by the evil that was being spoken in its name."
Last year, Shahin set up a website that has taken on the religious right head-on. Though run on a shoestring budget and without the help of full-time staff, New Age Islam (http://www.newageislam.com/) is visited by hundreds of readers every day. Its electronic newsletter has over 29,000 subscribers.
New Age Islam provides its audience to a wide range of original theological and political writing that does not figure in the mainstream media. In recent weeks, New Age Islam has seen debates on Niyaz Fatehpuri, a twentieth-century literary figure with unconventional ideas on the concept of divine revelation, as well as the neo-conservative televangelist Zakir Naik.
In addition, New Age Islam provides access to global debates on Islam and society, by monitoring content on websites like Germany's Qantara. Its archives are also packed with primary resources: debates between the Islamist scholars Israr Ahmad and Javed Ahmed Ghamidi; Maulana Arshad-ul-Qadri's critique of the Tablighi Jamaat proselytising order; and Masarat Husain Zuberi's work on the influence of Aristotle on Islamic theology.
Shahin sees New Age Islam as part of a global effort by believers to reclaim Islam from the religious right, and address the questions and conflicts which confront believers in the twenty-first century. "Islam," he argues, "is a spiritual experience; a system of beliefs through which believers seek to live a meaningful life. For the Islamists, though, religion is primarily a tool through which they seek power. In practice, they worship power, not Allah."
In a recent essay, Shahin argued that the Islam of the neo-fundamentalists was in fact a "a completely new religion" theologically founded "on a wilful misinterpretation of the Islamic concept of jihad."
Electronic journals like New Age Islam reach out to a small, but influential, section of India's Muslims: an emerging class of Muslim professionals and entrepreneurs who are finding that the traditionalist practices of the parents offer few solutions to the struggles of life. Islamists have been adroit at capitalising on their anxieties. Many of India's jihadists — among them, the leadership of the Indian Mujahideen — came from urban middle class backgrounds and had received a privileged elite education.
West and East
Shahin says he hopes New Age Islam will give this new class a progressive voice. "When the media or the government wants to understand what Muslims think about something," he says "they'll always turn to some cleric or the other, not Wipro's Aziz Premji or Himalaya Heath Care's Meraj Manal or the eminent physicist Israr Ahmed. We need a wider Muslim engagement with public life."
Shahin's own understanding of Islam was forged in both India and the West—much like the young audience New Age Islam addresses.
The son of a small-town Bihar cleric, Shahin received his early education at his home. "My father," he recalls, "was politically and socially conservative. But there was always room in his vision for debate. For example, he closely followed the literary journal Nigaar, where most contributors had views very different to his own."
Shahin's career began in 1972, when he started working with the Jamaat-e-Islami journal Radiance. Later, he edited a New Delhi-based community magazine. "The main thing I learned", Shahin says wryly, "is that the secularism of some of our eminent politicians was just skin-deep."
In the 1980s, Shahin moved to the United Kingdom. What he saw over the next decade appalled him. "The London-based Islamist preacher Omar Bakri," he recalls, "was attracting audiences of the size only visiting Indian film stars had until then drawn. Young students were, quite openly, being recruited by jihadist groups. Like Levis jeans, McDonalds burgers and other fashions, the Islamists' ideas also flowed East."
New Age Islam's rapid growth shows that Shahin's efforts to challenge the tide, despite its modest resources, is making an impact. If abuse that often fills the website's message-boards is an indication, Islamists are genuinely alarmed by the website's success: Shahin is regularly threatened with eternal damnation in the afterlife to physical violence in the here and now.
"In the last couple of years," Shahin says, "a growing number of voices have joined the fight against the abuse of Islam, ranging from the Deoband clerics to a number of intellectuals and artists. I see New Age Islam as a small part of this collective effort. There is a long struggle ahead."
Leave a Reply
You must be logged in to post a comment.