Sat 27 Oct 2012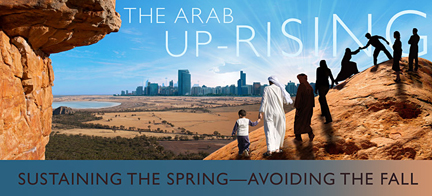 It is our honor, on behalf of the Harvard Arab Alumni Association, the various MENA clubs across campus, and the Arab student body, to welcome you all to the 6th Harvard Arab Weekend, taking place at Harvard University from the 8th through the 11th of November, 2012.
As the largest pan-Arab conference in North America, the Harvard Arab Weekend has prided itself on showcasing a mosaic of perspectives and insights on the most pressing issues in the Arab world. Last year, the Harvard Arab Weekend was commended by the White House as "The Premier Arab World Conference" in North America. This year, we strive to uphold our venerable tradition of engaging discourses and informative debates.
At this critical moment of modern Arab history, and in the midst of the many challenges created by the unprecedented transformations in the Arab world, Arabs, from the Gulf to the Ocean, are posing critical questions about their past, present, and future. While the entire Arab landscape is undergoing a process of re-creation, Arabs look ahead at the future, wondering whether they will be able to sustain what they have achieved after more than a century of struggle. This year's edition of the Harvard Arab Weekend specifically aspires to tackle these challenges and discuss how Arabs can sustain the "Spring" and avoid reverting back to authoritarianism or falling into chaos.
We have had the honor to work with an amazing team of ambitious, talented, and creative students from all across campus. The representation of more than nine Harvard graduate and undergraduate schools has brought together the brightest Arab minds at the University in the fields of law, business, education, health, design, and politics to mold the Harvard Arab Weekend 2012. Together, we would like to offer you an unparalleled opportunity of active engagement in and contemplation of the future of the Arab World through a series of keynote speeches and panels on a multitude of topics. In this year's conference, we are all invited to think of the ways by which each of us can best serve the aspirations of millions of Arabs to a better flourishing future where everyone's voice is heard and everyone's potential is realized.
We are truly looking forward to personally welcoming you at Harvard University, and we are confident that your attendance and engagement will help shape a better future for the Arab World.
Noura Selim and Mohammad Sherine Hamdy
Conference Co-Chairs
Leave a Reply
You must be logged in to post a comment.