Mon 30 Apr 2012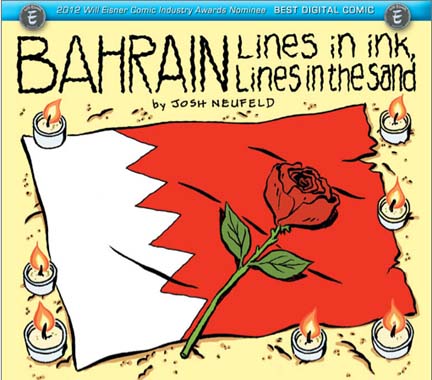 The continuing turmoil in Syria and impending election in Egypt have knocked Bahrain off the news cycle. Things there are not so funny, but it is still worthwhile to take a comic look. You can do that here.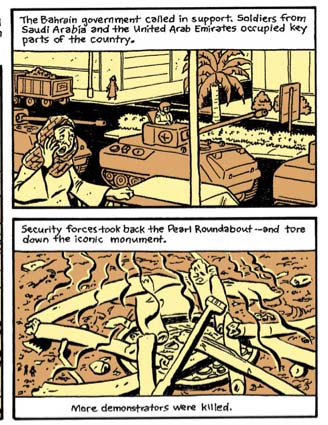 sample illustration from Josh Neufeld's "Lines in Ink, Lines in the Sand"
2 Responses to "Not so Funny in Manama"
Non-Arab Arab Says:
May 4th, 2012 at 1:05 pm

The link doesn't work, it takes you to your Last American post.

tabsir Says:
May 4th, 2012 at 9:35 pm

Thanks for letting me know; the link is fixed.
Leave a Reply
You must be logged in to post a comment.