Fri 22 Apr 2011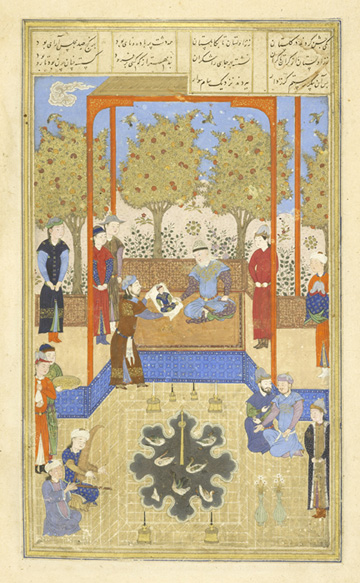 Portrait of the infant Rustam shown to Sam (folio 30b)
On Thursday night I had the privilege of attending a reading of portions of the Shanamah by Iraj Anvar.
The reading was held as part of the superb series called "Illuminated Verses: Poetries of the Islamic World," which is a series of readings and events that began in March with a lecture by Bruce Lawrence on the Quran and continues through May 7. This is an extraordinary opportunity to hear and learn more about the variety of poetic production in Islamic cultures worldwide.
While the reading of the Shanamah is over, you can still see the exhibit of the mid 15th century Muhammad Juki's manuscript of the Shanamah at the Asia Society through May 1.
Leave a Reply
You must be logged in to post a comment.