Sun 25 Apr 2010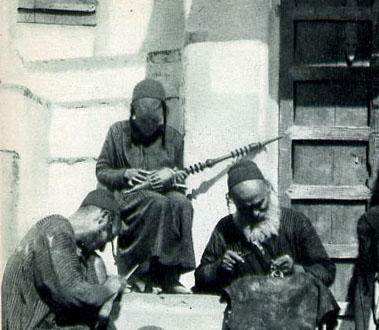 Professor Yosef Tobi of Haifa University will be presenting a talk entitled "The Legal Status of the Jews in Muslim Yemen, 897-1948" at Hofstra University on Tuesday, April 27 at 9:35 am in 201 Barnard Hall. This lecture is sponsored by the Middle Eastern and Central Asian Studies Program and the program in Jewish Studies at Hofstra. Dr. Tobi is one of the leading experts on the history of Yemenite Jews and has written several important books on the topic, including The Jews of Yemen: Studies in their History and Culture (1999).
For a review of Dr. Tobi's The Jews of Yemen, click here.
For an article by Dr. Tobi entitled "THE CONTRIBUTION OF YEMENITE
JEWISH WRITINGS TO YEMENITE HISTORY" click here.
Leave a Reply
You must be logged in to post a comment.