October 2014
Monthly Archive
Fri 31 Oct 2014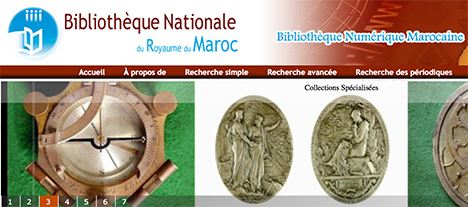 The online collection of the Bibliothèque Nationale du Royaume du Maroc is well worth checking out.
Wed 29 Oct 2014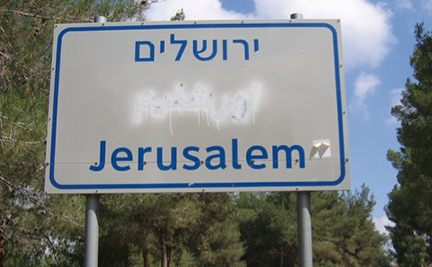 The Irony of Erasing Arabic
Making Hebrew Israel's Only Language Ignores History
By Liora R. Halperin, Forward, October 06, 2014
In late August, a group of Knesset members from the right flank of the Likud party, Yisrael Beiteinu and the Jewish Home party proposed a bill that would make Hebrew the only official language of Israel, annulling a requirement in existence since the British Mandate period that all official documents be published in Arabic as well as in Hebrew. Similar bills to eliminate or demote the official status of Arabic were proposed in 2011 and 2008. Critics have pointed out that this bill is part of a broader effort to affirm the "Jewish" character of the state (as opposed to its democratic character) by enshrining Jewishness into Israel's basic laws. Israeli President Reuven Rivlin, for one, has spoken out against it.
A historical perspective is worth adding to the discussion, one that highlights a contradictory Zionist view of language that has existed since the British ruled Palestine: As Zionists advocated forcefully for the very principle of national language rights, they fantasized about a society in which there would be no national competitors to Hebrew. Israel still is navigating between these two positions. (more…)
Mon 27 Oct 2014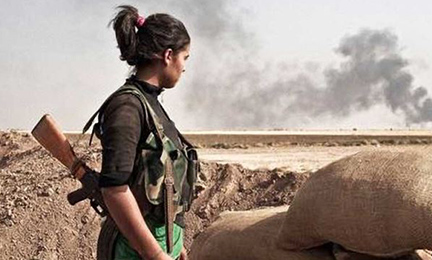 by Ibrahim Kalin, Daily Sabah, October 26, 2014
So it looks like Mosul, the second largest city in Iraq, is not as strategic as Kobani. Nor is Aleppo while the Bashar Assad regime kills hundreds of civilians there. It is not only Mosul or Aleppo though that are forsaken in this supposedly smart strategy. About one third of Iraq and Syria are under Islamic State of Iraq and al-Sham (ISIS) control and have been given up in the rush to liberate the now legendary town of Kobani – a town whose name until a few weeks ago no one had even heard of but has suddenly become the frontline in the fight against ISIS.
In the meantime, Aleppo in Syria, a city of more than 3 million, is about to fall to the Assad regime. While the world's attention has been focused on Kobani, Mr. Assad is virtually carrying out a massacre with barrel bombs and artillery in Aleppo, Homs and other cities. Will arms be airdropped to Aleppo as well? And if not, why? One cannot help but ask: how is it that Kobani has suddenly gained such "strategic significance" with global attention when U.S. Secretary of State John Kerry said just two weeks ago that preventing Kobani from falling to ISIS is not a strategic priority for the U.S.? How has Kobani become the center stage in the fight against ISIS while the fact that one third of Iraq and Syria is under ISIS control is not even being discussed? (more…)
Fri 24 Oct 2014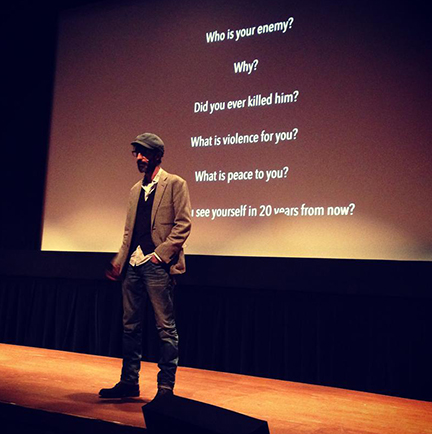 The Sundance Institute has announced the six projects set for this year's New Frontier Story Lab, a hands-on initiative for developing content that converges at the intersection of "film, visual art, media, live performance, music and technology." The 2014 creative teams and projects are Karim Ben Khelifa and Chloé Jarry (The Enemy), Dandypunk and Darin Basile (Heart Corps), Tracy Fullerton and Lucas Peterson (Walden, A Game), Braden King and Matthew Moore (Weather), Hasan Minhaj and Greg Walloch (Sakoon/Paint The Town) and Navid and Vassiliki Khonsari (1979 Revolution). Previously supported projects include #PostModem (from 25 New Faces Jillian Mayer and Lucas Leyva), Kill Shakespeare, 18 Days in Egypt and The Silent History.
Workshopping at the Lab, which runs from October 22 – 27 at the Sundance Resort in Park City, includes individualized story sessions, conversations about key artistic, design and technology issues, and case study presentations from experts in diverse related disciplines. Detailed descriptions of each project can be found below.
The Enemy
Karim Ben Khelifa and Chloé Jarry
The enemy is always invisible; When he becomes visible, he ceases to be the enemy. Two combatants from opposing sides observe each other. Each of them explains why they are fighting – what made them decide to take arms in order to defend their beliefs, their family, their country, their clan or their faith.
Karim Ben Khelifa is an award winning photojournalist and war correspondent who has freelanced regularly for Time Magazine, Vanity Fair, Le Monde, the New York Times Magazine, Stern and dozens of others. He was the 2012 Carroll Binder Fellow at the Nieman Foundation for Journalism at Harvard University, where he has also given talks and lectures.
He is currently a Visiting Scholar and Artist-in-Residence at the Open Documentary Lab at the Massachusetts Institute of Technology in Cambridge. (more…)
Wed 22 Oct 2014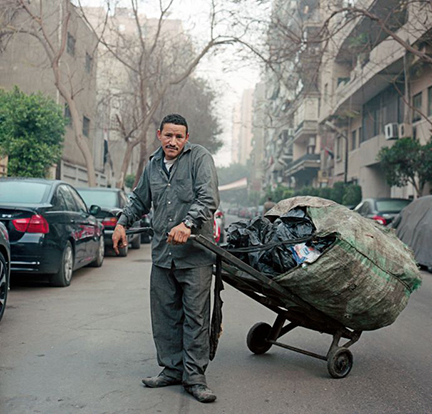 Waste collectors like Sayyid Ahmed, known as zabaleen, work in an informal economy, but they provide a remarkably efficient recycling service and become experts on their neighborhoods. Credit Photograph by Rena Effendi / Institute
The New Yorker has an excellent piece by Peter Hessler on Cairo as seen by the Zabaleen, the traditional garbage collectors.
Sat 18 Oct 2014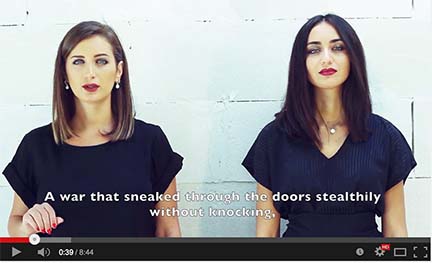 A new Youtube music video on the nightmare in Syria…
لبلادي عمل من إعداد وإنتاج وتنفيذ مجموعة شباب يقيمون في السويد وهم من سوريا و العراق و لبنان و فلسطين. على أمل السلام…
"To Our Countries" is a project produced by a group of youths who live in Sweden and are originally from Syria, Iraq, Lebanon and Palestine
Fri 17 Oct 2014
The following commentary is about the famous Arabic language cookbook of Naziha Adibe, published half a century ago in Baghdad and known throughout the Arab world.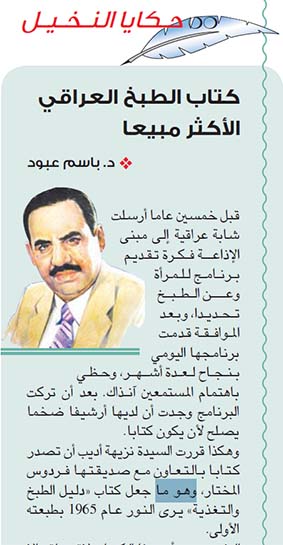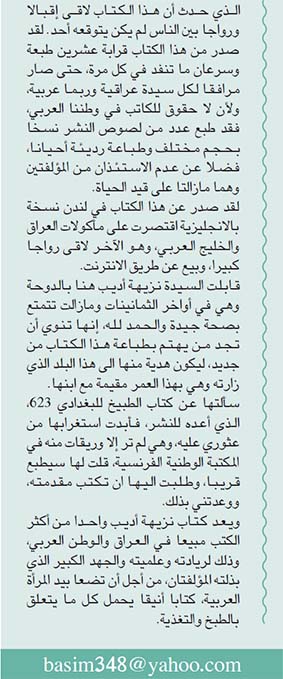 Tue 14 Oct 2014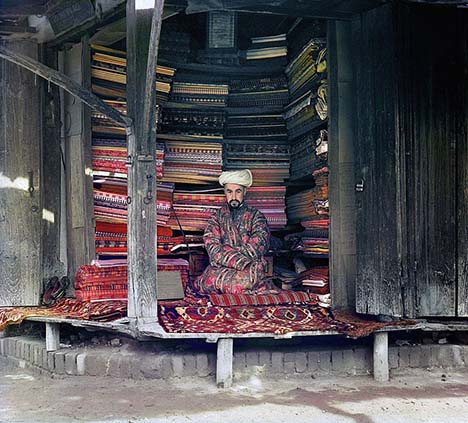 Samarqand merchant in 1911
There is a wonderful website with photographs of various places in Russia, including Islamic areas, from the early 20th century at Mashable.