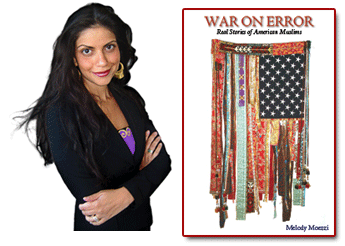 Book about Islam required reading for UD freshmen
By Dave Larsen, Dayton Daily News, July 26, 2009
More than 1,700 incoming University of Dayton students are required to read "War on Error: Real Stories of American Muslims" before they arrive on campus Aug. 22 for first-year orientation.
The book, an award-winning collection of essays about young American Muslims, was written by Melody Moezzi, a 1997 graduate of Centerville High School and an American Muslim of Iranian descent.
UD is a Marianist Catholic university.
Moezzi's book will serve as the basis for a series of student dialogues on the issue of diversity and differences, said Kathleen Webb, UD dean of libraries. (more…)