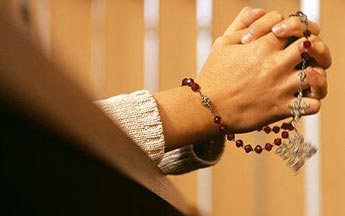 79 per cent of Muslims say Christianity should have strong role in Britain
by Nick Allen, The Guardian, Feb 2009
Nearly 80 per cent of Muslims say life in Britain should be guided by Christianity, according to a poll.
People were asked to agree or disagree with the statement "Our laws should respect and be influenced by UK religious values".
The proportion of Muslims who agreed (79 per cent) was higher than for Christians themselves (70 per cent).
The ComRes poll for the BBC appeared to contradict calls by some politicians to remove faith from the public arena.
Hindus (74 per cent) also gave more support than Christians to a strong role in public life for the UK's traditional, Christian religious values. (more…)