Wed 16 Apr 2014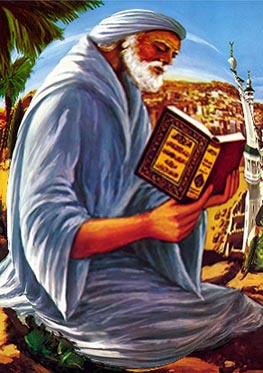 Bringing Muslims back to science
Is Muslim religious discourse on scientific matters killing the scientific aspirations of the religious?
By Mohamed Ghilan, Al Jazeera, April 11, 2014
The most important rule in Islam is "judgment on anything is a branch of conceptualising it". To determine whether a belief can be accepted by a Muslim or not, this is the first and most often repeated principle. However, when it comes to matters scientific, this indispensable rule for correct judgment is paradoxically the most disregarded one.
Ever since the decline of the Islamic civilisation and the end of its Golden Age, Muslims have ironically taken up superstitious and irrational thinking habits they had previously dropped when they originally accepted the Message of Prophet Muhammad. The ideas that the sun could eclipse for the death of someone, that certain numbers have magical powers, or that birds flying in a certain direction indicates an omen of some kind were among superstitious beliefs explicitly pointed out by Prophet Muhammad and in verses in the Quran for their irrationality. Unfortunately, it seems that Muslims have gone full circle. Out of the top 20 countries in overall science output, Turkey is the sole Muslim representative, barely sneaking in at number 19.
Overly simplistic explanations of this phenomenon have pointed to Al-Ghazali (c 1058-1111), one of the most influential Muslim theologians. His work, The Incoherence of Philosophers, is cited for its negative impact on Muslim thinking. This, however, is a grave misrepresentation of Al-Ghazali, his attack on contemporary philosophers, and the Islamic civilisation as a whole. (more…)