Fri 11 Sep 2015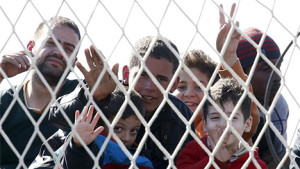 by Remi Piet, al Jazeera, September 10, 2015
Instead of joining Europe in its quest for liberalism, the new EU members are putting up obstacles.
For over a week, networks around the world have covered the fate of refugees striving to reach safe havens in Europe. The narrative has been one of wild contrasts.
In Austria and Germany, Syrian populations have been welcomed with flowers and applause as opposed to refugees in Budapest facing harassment from Hungarian soldiers. The underlying theme has been the same with nation states throughout Europe paralysed by inaction inaction and sputtering an adequate answer. Yet the reality is more complex.
With a very low unemployment rate and an ageing population, Germany has a need for immigrants and the generosity of Germans, however laudable, should not overlook existing economic interests and racial tensions.
Earlier this year, the streets of Germany were taken over by anti-immigration rallies from the extreme right movement, Pegida, who vented racial slurs and propaganda.
(more…)