Wed 28 Oct 2009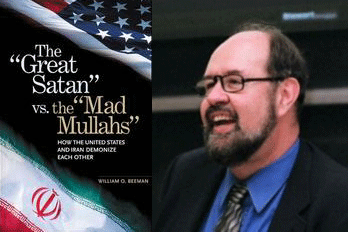 AWAC Presents: Dr. William Beeman
Posted in AWAC Presents
Listen to Dr. William Beeman on U.S. – Iranian Relations During the Obama Era this week on KSKA's Addressing Alaskans, Thursday (Oct 29) at 2:00 pm, repeating Wednesday (Nov 4) at 9:00 pm on FM 91.1. Recorded at the Alaska World Affairs Council luncheon on Friday October, 23 Dr. William Beeman is the President of the Middle East Section of the American Anthropological Association and Professor & Chair of the Department of Anthropology, University of Minnesota.
Audio will be available under Addressing Alaskans following the radio broadcast Thursday at 2:00 pm.
Leave a Reply
You must be logged in to post a comment.