Thu 23 Apr 2009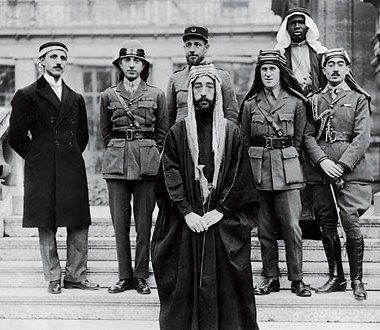 The Middle Eastern and Central Asian Studies (MECA) Program at Hofstra University is hosting a day-long "Iraq Study Day" on Monday, April 27, 2009. The purpose of the program is to bring several distinguished scholars to campus to speak to the Hofstra community and general public about the making of modern Iraq and the ongoing occupation by American military forces. Although information on the current crisis is widely available in the media, students, faculty and the general public need to understand the historical context for the making of modern Iraq in the 20th century.
A general forum for the public will be held on the theme "Iraq: How the Past Shapes the Future" on Monday, April 27, 3-4:30 p.m., in the Monroe Lecture Center Theater, California Avenue, South Campus of Hofstra University. Directions to Hofstra are available here.
The participants in the panel are:
• Nida al-Ahmad, Political Science, New School for Social Research: "State Power in Ba'thist Iraq"
• Dr. Magnus Bernhardsson, History, Williams College (author of "Reclaiming a Plundered Past: Archaeology and Nation Building in Modern Iraq," 2006)
• Dr. Eric Davis, Political Science, Rutgers University (author of "Memories of State: Politics, History and Collective Identity in Modern Iraq," 2005)
• Dr. Reeva Simon, History, Yeshiva University (author of "The Creation of Iraq, 1914-1921," 2004
• Dr. Bassam Yousif, Economics, Indiana State University (author of "The Paradox of Development under Dictatorship: Iraq 1950-2003," 2006)
Workshops are also being held earlier in the day for interested faculty and students. For more information about attending any of the events planned, please contact Dan Varisco at daniel.m.varisco@hofstra.edu.
The panel is part of Define '09: New Challenges, New Solutions, a year-long series that will examine the new presidential administration, its policies and initiatives, the challenges we currently face and ways of addressing our country's most pressing issues. Additional funding for this program is provided by The American Academic Research Institute in Iraq.
Leave a Reply
You must be logged in to post a comment.