Wed 21 Jan 2009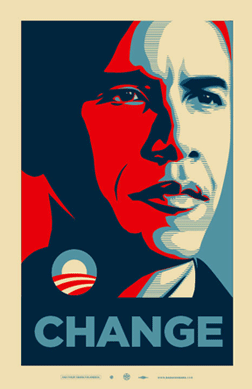 by el-Sayed el-Aswad, United Arab Emirates University
The historic victory of Barack Obama, the first African American president, is the outcome not only of a politically talented and eloquent leader hoping for and acting toward change but also of the relentless will and determination of American grassroots demanding openness, fairness, equality and freedom. American people, with their diverse, rich and dynamic culture, voted for change so as to have not just something new, but to attain liberation and reconstruct fair and peaceful relationships with all people. What is happening inside the most powerful nation in the world must be reflected and enacted in different parts of the globe. People around the world are hoping and expecting that the United States will work to promote peace and a healthy democracy through dialogue, diplomacy and persuasion after eight years of power mismanagement leading to unjustified intervention and irrational wars.
Grassroots in different parts of the world look for real democratic change that the new American administration promises saying, "Yes, we can". As Obama said, "Change starts with each and every one of us. We all are agents of change". He also said, "Today I want to urge you, my fellow citizens, to keep our common objective in mind – peace and prosperity and freedom for everyone in our great nation". This great nation carries the legacy of Abraham Lincoln [anti-slavery], Benjamin Franklin [science and politics] and Martin Luther King Jr [civil rights] among other heroes who made profound changes in the heart of American society. I would like to say here that the expectations of all people, especially Muslims within and without the United States, are high for peace, justice, tolerance, understanding and a "civil tone" not only in Washington but also in the whole world.
4 Responses to "American Grassroots and Democratic Change"
Leave a Reply
You must be logged in to post a comment.