Fri 23 Jan 2009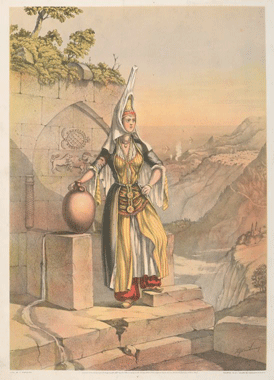 "Druse Girl"(1862) drawn by Henry J. Van-Lennep, Henry J. (1815-1889), Lithographer,
C. Parsons; Printer of plates, W. Endicott & Co. From "The Oriental Album: Twenty Illustrations, in oil colors, of the people and scenery of Turkey, with an explanatory and descriptive text." By Rev. Henry J. Van Lennep. Online in NYPL Digital Gallery.
For Lithographica Arabica #2, click here.
Leave a Reply
You must be logged in to post a comment.