Sat 13 Sep 2014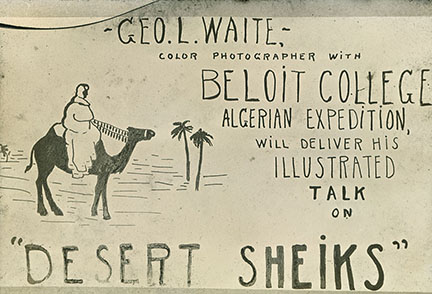 There is an extraordinary collection of 47 Magic Lantern slides from the 1930 Beloit College Logan Museum Expedition to Algeria by George L. Waite, the photographer and cinematographer. This is available in an online collection at the website of the Smithsonian Institution. Click here to access the collection.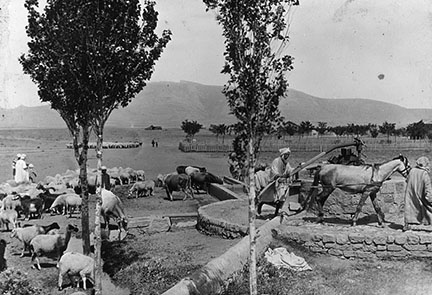 Details on this are noted below:
Accessing Anthropology: Featured Collection –
Photo Lot 2010-12 George L. Waite "Desert Sheiks" Lantern Slides

George L. Waite was a photographer from Milwaukee, Wisconsin. In the spring of 1930 when he was about 60 years old, Waite volunteered as photographer for the sixth Beloit College Logan Museum of Anthropology Algerian expedition, led by Alonzo W. Pond. His primary role was to provide photographic and cinematic documentation of the excavation activities and daily lives of the 20 expedition members.

The collection was donated to the National Anthropological Archives in 2010 by Ty Lindberg, who purchased the lantern slides at a flea market.

The Human Studies Film Archives at the Smithsonian holds several films relating to the 1930 expedition to Algeria and George L. Waite's role as photographer (HSFA 82.5.1, HSFA 82.5.2-1, HSFA 82.5.2-2, HSFA 82.5.8).