Mon 28 Aug 2006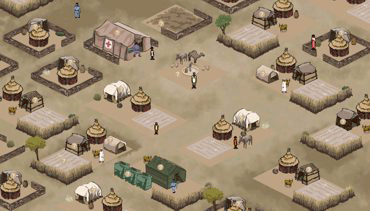 The recent battle between the IDF and Hizballah, following the civil war in Iraq that everyone but President Bush and Prime Minister Maliki recognize for what it is, has overshadowed the unabated genocide in the Darfur religion of Sudan. A recently released report by Amnesty International notes:
"Eyewitnesses in al-Fasher in North Darfur are telling us that Sudanese government military flights are flying in troops and arms on a daily basis," said Kate Gilmore, Amnesty International's Executive Deputy Secretary General. "Displaced people in Darfur are absolutely terrified that the same soldiers that expelled them from their homes and villages may now be sent supposedly to protect them."
Darfur is not a part of the daily news, although it is a far greater humanitarian crisis in terms of lives lost than all the other conflicts combined. The genocide there is not very newsworthy, no tanks for a reporter to get embedded, no public relations handlers as in the case of Hizballah. It is almost impossible for anyone from the outside to report the conflict there and increasingly aid workers like "Doctors without Borders" can barely operate.
There are a number of organizations (e.g., Darfur Advocacy Fund) devoted to stopping the genocide. One of the main problems is raising consciousness. If you would like your's raised, try the video game "Darfur is Dying."
For a brief video introduction to the tragedy, click here.
Daniel Martin Varisco
Leave a Reply
You must be logged in to post a comment.