Mon 2 Dec 2013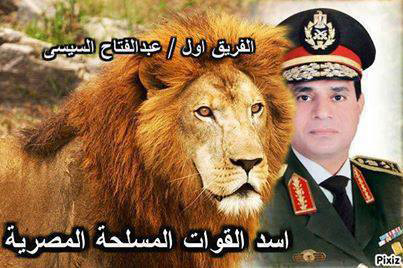 The new not-a-coup leader of Egypt, General Abdel Fattah Sisi, has created a sensation. Not all of the response is serious, however. A dancer named Sophia attempts a belly dance while holding a picture of the general and blowing kisses to the camera.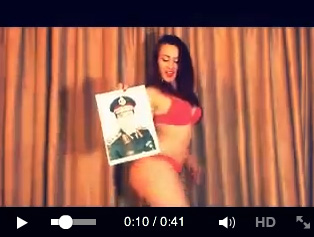 And as for the new direction of security in the post-Muslim-Brotherhood state, you need look no further than a woman's underwear. Now that the Muslim Brotherhood has been outlawed, chic underwear is in again.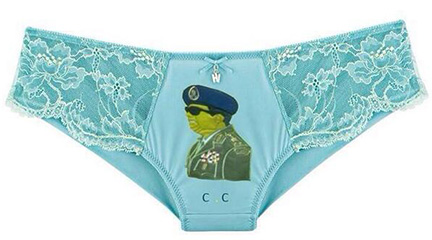 Catoonists have also had a field day with the lionizing of the general.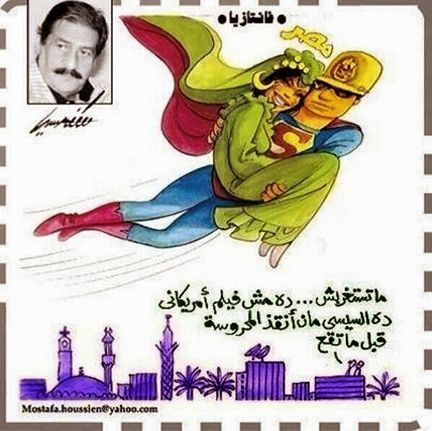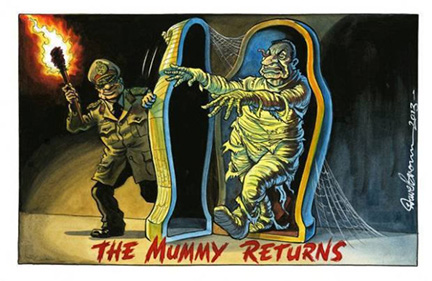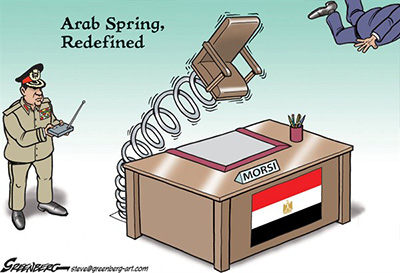 All hail the new Caesar… At least Cleopatra will not return wearing the niqab.