Sat 28 Sep 2013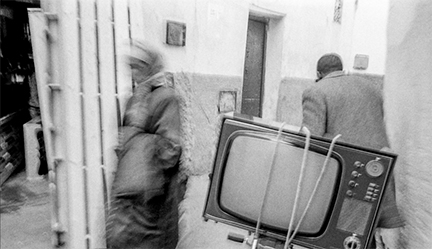 اما المراكشي داود ولد سيد، المتأثر بالمصورين هنري كارتييه بريسو وروبرت فرانك وريتشارد افيدون، فقد تخصص بتصوير الرحلات المنفردة التي قام بها في ارجاء المغرب. في هذه الصورة، ينقل رجل جهاز تلفاز في الرباط.
The Arabic BBC website has presented several photographs for a proposed Moroccan Photography Museum in Marrakesh. Here are two of the photographs.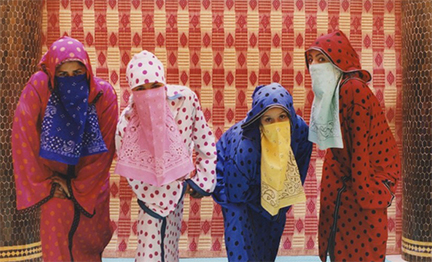 حسن حجاج الذي ولد في المغرب عام 1961 غادر بلاده الى لندن في سن مبكرة. تجمع اعمال حجاج العناصر المرئية لفن تصوير الازياء المعاصر مع فن البوب.