Thu 3 Oct 2013
My grandmother's aunt, Ms. Ida Hoyt, put together several scrapbooks in the 1890s. The pages are quite frayed today, but most of the images are still in good shape. The story behind this image shows the antipathy towards the "Turks" at the time.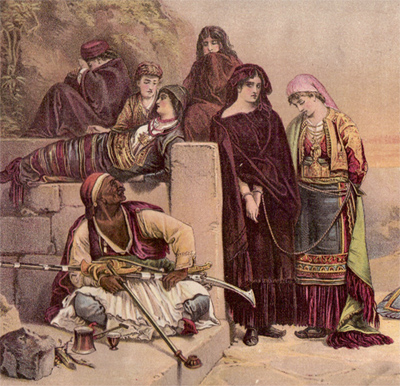 Detail of the young maidens
For Part 1, click here.