Tue 14 Aug 2012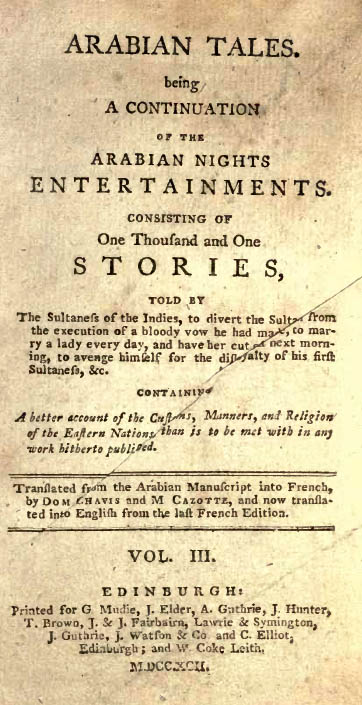 The name Jacques Cazotte may not ring many bells these days. After all, he died in 1792, a victim of the success of the French Revolution, but probably not because he was into the Illuminati… But fans of Oriental tales imitating the famous Arabian Nights may recognize his name. In 1742 he published Mille et une fadaises, Contes a dormir debout (The Thousand and One Follies, Tales to Sleep Upright), which was later translated into English. The English edition published in the year of his death is available in that magical resource for book lovers: archive.org. There are several volumes, but I have chosen an excerpt about Habib the knight from volume 3. Enjoy.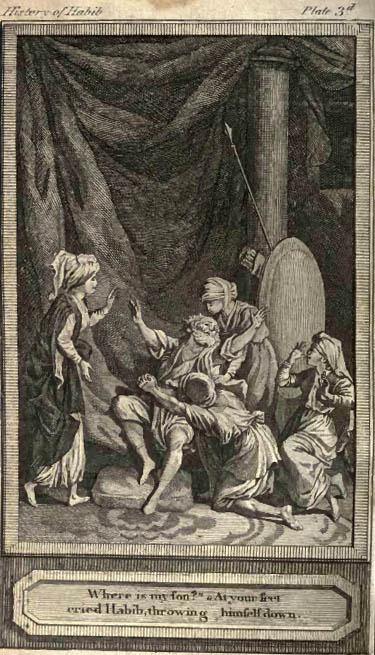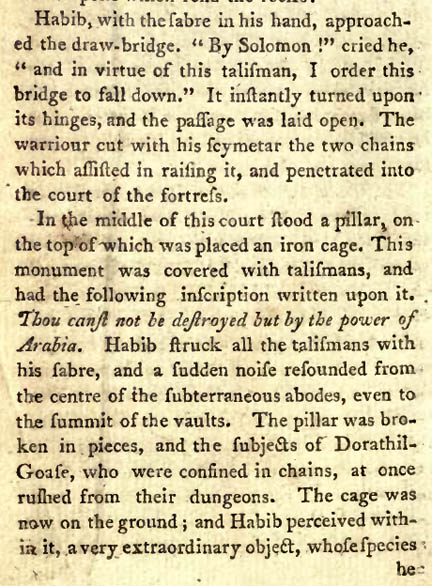 to be continued (just like the 1001 Nights…)
One Response to "Cavorting with Cazotte #1"
Raiman Al-Hamdani Says:
August 14th, 2012 at 10:06 pm

Awesome
Leave a Reply
You must be logged in to post a comment.