Tue 28 Jun 2011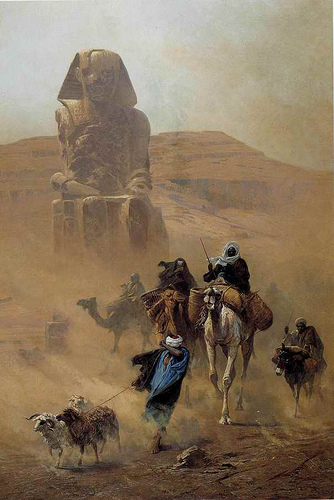 "The Simoon" by Ludwif Hans Fischer
One does not have to be on a caravan in the Sahara or trying to cross the Empty Quarter in mid-summer to appreciate the beauty of a sandstorm; in fact it is probably best appreciated when one is not in it. Above is how the hot winded simoon looked to the Austrian artist Ludwig Hans Fischer (1848-1915), who painted "The Simoon" in 1878. Below is how the simoon looked approaching the Sphinx to David Roberts in the early 19th century.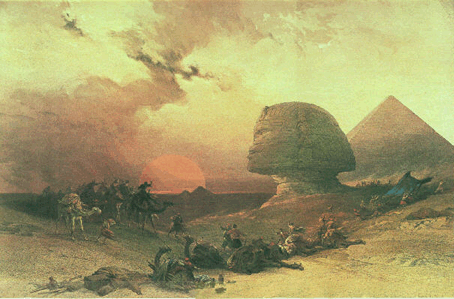 "Approach of the Simoon" by David Roberts
Leave a Reply
You must be logged in to post a comment.