Wed 25 Apr 2007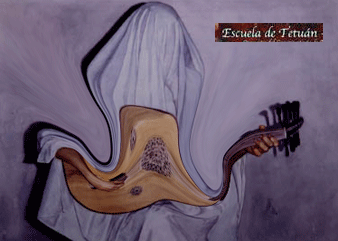 Moroccan Village Funnels Suicide Bombers to Iraq
NPR Morning Edition, April 25, 2007
Moroccan authorities believe the village of Tetuan has sent as many as 30 suicide bombers from the North African village to Iraq. Scott Atran, senior fellow at City University of New York's Center on Terrorism, briefed the National Security Council on the issue in March.
Click here to hear the story.
More details were provided at a recent conference, including:
Political Violence Report
March 2007

Mezuak, a neighborhood of 19,000 people, is relatively poor, with many unemployed youth, and with a majority of "traditional" Muslims and a relatively small population of "Salafis" (often recognizable by dress, women in occasional full black Burqa and men with skull cap and
untrimmed beard).

According to Moroccan authorities, a brother of two of those who blew themselves up in Madrid, Tariq Oulad Akcha, was (until arrested) a principal facilitator in sending suicide bombers from Mezuak to Iraq.
It is believed by the Moroccan authorities that as many as 30 suicide bombers in Iraq have come from Mezuak; Moroccan authorities have confirmed 11 of the 30 from DNA provided by U.S. authorities.

Children we interviewed in the neighborhood (including the youngest Oulad Akcha children who live next to the Al Rohbane mosque) aspire to be either Osama Bin Laden or a soccer star like Ronaldinho. The youngest boy in front of the Oulad Akcha house (around 6 years old), said he wanted someday to have money for a bicycle to ride around the neighborhood or for an airplane to fly into the White House.
People who know the neighborhood say that the Chicago Café, and not the Rohbane mosque, was the main setting where the Madrid bombers and Iraq-bound suicide bombers used to hang out. There is nothing particularly religious or unseemly about it.

Despite claims in the press and in government circles, we heard of no concrete evidence whatever of an Al Qaeda connection to the Madrid bombings or to the pipeline of suicide bombers going from Tetuan to Iraq via Spain and Syria.

According to local informants,
• The money for the Tetuan-Iraq pipeline originates locally. Reputable businessmen give zakat (charity) to local groups, one of them headed by Tariq Oulad Akcha.
• The cost of getting a suicide bomber from Tetuan to Iraq is about 6,000 euros.
• This international network is apparently self organizing. A young person from Mezuak is given the name of someone in Sebta (the Spanish enclave of Ceuta). Money is passed on to handlers connected with, or riding piggyback on, the widespread contraband and drug trafficking that is peculiar to Tetuan and Ceuta (about 25,000 people cross daily from Tetuan into Ceuta without passports).
• Contraband and drug trafficking are integral to Tetuan's economy and even its social fabric, and authorities will not stop it.
• Barcelona is a possible a transit point, where there is also a growing Pakistani jihadi community involved in bombing plots in Spain and perhaps elsewhere in Europe. This is a possibility that should be looked into.
• The pipeline seems to resemble the traditional Silk Road that allowed commerce between China and Western Europe for many centuries, where persons at place A would send on merchandise to relatives or other confidents at place B, who in turn would send on or exchange the merchandise to other relatives and confidents at place C, and so on.. Understanding the self generation and maintenance of these networks is a new theoretical challenge for us.
2 Responses to "The Bombers of Tetuan"
BO18 Says:
April 25th, 2007 at 2:52 pm

With around 320.000 inhabitants (official census), Tetouan can hardly be called a village 😉

tabsir Says:
April 25th, 2007 at 5:39 pm

Good point; but maybe NPR is thinking in terms of the global village…
Leave a Reply
You must be logged in to post a comment.