Tue 30 Nov 2010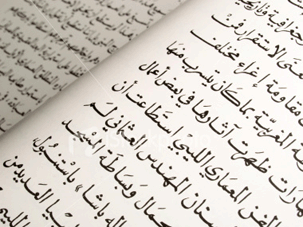 Cambridge Arabic expert made executive editor of five-year project, University of Cambridge, November 29, 2010
James Montgomery, Professor of Classical Arabic at Cambridge University, has been appointed as Executive Editor of a five-year project at the Library of Arabic Literature (LAL).
He will work in conjunction with Professor Philip Kennedy (General Editor and Faculty Director, NYUAD Institute) and Shawkat M. Toorawa, (Executive Editor and Associate Professor of Arabic and Islamic Studies at Cornell University).
The project, funded by a grant from NYUAD's research centre, the NYU Abu Dhabi Institute, will initially publish 35 English translations of the great works of classical Arabic literature. The translations, rendered in parallel-text format with Arabic and English on facing pages, will be undertaken by renowned scholars of Arabic literature and Islamic studies. The translations will include a full range of works, including poetry, poetics, fiction, religion, philosophy, law, science, history and historiography.
As they progress, they will ensure that the highest levels of scholarship are maintained, and take charge of specific translation projects among the range of works commissioned, providing guidance and feedback as and when required.
Professor Montgomery said: "Classical Arabic literary culture lies at the very heart of Islamic civilisation and yet it is almost unknown to those who cannot read Arabic. With the exception of The Thousand and One Nights, the most frequently translated Arabic work after the Holy Qur'an, little is familiar to the reader of English – or indeed most European languages.
"And yet the creativities and excitements of classical Arabic writings rank alongside the best in world literature. From the solemn and imposing desert odes of the pre-Islamic Arabs, to the delicate love songs of the high tradition, from textual performances of dazzling rhetoric and verbal ingenuity to substantial works of scholarship, imbued with scientific learning and incisive argumentation, classical Islamic civilisation is a literate and educated culture of the word, both spoken and written.
"For me personally this is of course an exciting scholarly opportunity to establish a significant corpus of classical Arabic texts in English but equally importantly it is a labour of love. I would like to share the treasures of this literature which captivated me as a student 30 years ago with a wider audience."
The project was established by NYU Press and NYU Abu Dhabi (NYUAD) and will run for five years.
Reproduced courtesy University of Cambridge Office of Communications
2 Responses to "Translating Arabic Literature"
Non-Arab Arab Says:
November 30th, 2010 at 3:34 pm

Does this project have any connection with the Middle Eastern Texts Initiative (METI – http://meti.byu.edu/) that has been run out of BYU for the past decade or so? Just curious, sounds very similar.

tabsir Says:
December 1st, 2010 at 10:54 am

I suspect it is a different funding source, but am not sure.
Leave a Reply
You must be logged in to post a comment.