Sat 28 Aug 2010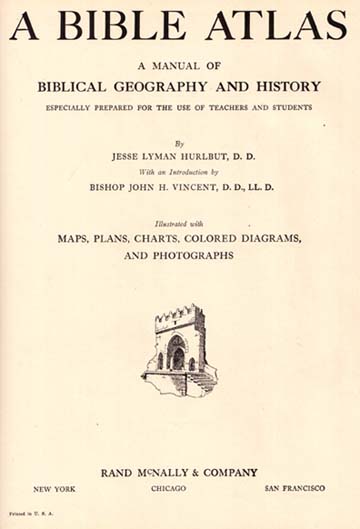 Perhaps there is a geographical inclination gene in my ancestry, since I have always loved Bible atlases. Many years ago my father was given a copy of Jesse Lyman Hurlbut's A Bible Atlas, first published in 1910; his volume was a 1947 revision. But for the most part I assume the photographs were taken around the turn of the 20th century, give or take a decade. The author lived from 1843–1930 and as early as 1882 had published a Manual of Biblical Geography, the perecursor to this atlas. The 1910 version is archived online. There is also a website devoted to maps from his 1904 Story of the Bible.
So here I begin a thread of photographs of the Holy Land from at least a century ago. Let's begin in Tiberias …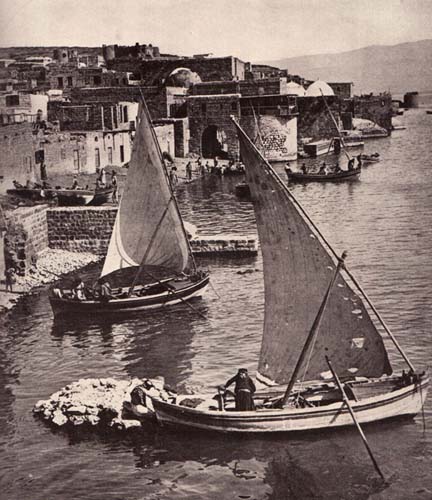 To be continued …
One Response to "Leaves from an old Bible Atlas #1"
barbara ross. Says:
March 4th, 2011 at 1:39 am

I have a Bible Atlas written by Jessee lyman hurlbut copywright edition 1947. Is this worth anything but bible history to someone? Just curious.
Thanks,
Leave a Reply
You must be logged in to post a comment.