Sun 27 Jun 2010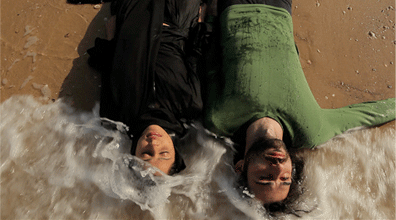 Habibi Rasak Kharban (Darling, Something's Wrong with Your Head) is a dramatic feature that tells the story of a forbidden love in Gaza. The film is a modern re-telling of the famous ancient Sufi parable Majnun Layla and is the first full-length narrative set in Gaza in over 15 years.
Susan Youssef is the writer and director. This is her first feature film. Her five shorts have screened at venues such as Sundance Film Festival and Museum of Modern Art (NY), and have been acquired for distribution by Video Data Bank, Third World Newsreel, and Canadian Filmmakers Distribution Centre. For information on her past films, click here.
Leave a Reply
You must be logged in to post a comment.