Thu 25 Mar 2010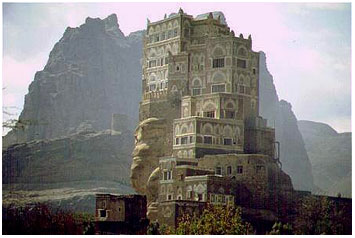 On March 11, 2010 the Bureau of Democracy, Human Rights, and Labor in the U.S. Department of State released its 2009 Country Report on Human Rights Practices for Yemen. The full report can be accessed online here, but I include below the preliminary paragraphs:
Yemen, with a population of approximately 23 million, is a republic whose law provides for presidential election by popular vote from among at least two candidates endorsed by parliament. In 2006 citizens reelected President Ali Abdullah Saleh to another seven-year term in a generally open and competitive election, characterized by multiple problems with the voting process and the use of state resources on behalf of the ruling party. Saleh has led the country since 1978. The president appoints the prime minister, who is the head of government. The prime minister, in consultation with the president, selects the council of ministers. Although there are a number of parties, President Saleh's General People's Congress (GPC) party dominated the government. Civilian authorities generally maintained effective control of the security forces, although there were instances in which security forces acted independently of government authority.
Serious human rights problems increased significantly during the year. Severe limitations on citizens' ability to change their government included corruption, fraudulent voter registration, administrative weakness, and close political-military relationships at high levels. The ruling and opposition parties denied opportunities for change when they agreed to postpone for two years April's parliamentary elections after the two sides failed to reach an agreement on electoral reform. There were reports of arbitrary and unlawful killings by government forces, politically motivated disappearances, and torture in prisons. Prison conditions were poor. Arbitrary arrest, prolonged detention, and other abuses increased, particularly with the ongoing protest movement in the southern governorates, where authorities reportedly temporarily jailed thousands of southerners during the year. The judiciary was weak, corrupt, and lacked independence. The government significantly increased restrictions on freedom of speech, press, and assembly, and there were reports of government use of excessive force against demonstrators. Journalists and opposition members were harassed and intimidated. Academic freedom was restricted, and official corruption was a problem. International humanitarian groups estimated that more than 175,400 persons were internally displaced as a result of the Saada conflict. Pervasive and significant discrimination against women continued, as did early marriage, child labor, and child trafficking. The right of workers to associate was also restricted.
During an ongoing internal conflict that began in 2004, the government used heavy force in an attempt to suppress the Houthi rebels in Saada. After 13 months of relative quiet, the sixth round of the conflict began in August with fighting and internally displaced persons (IDPs) spreading across four governorates in the North. The government waged an extensive campaign of aerial bombardment in the Saada and Amran governorates, destroying many villages and killing hundreds of civilians, according to press reports. Saudi Arabia joined the fighting in November and continued to participate at year's end. Although the toll of the conflict during the year was unknown, journalists estimated at year's end that hundreds of government troops had been killed and thousands wounded. The number of rebel deaths reportedly was in the hundreds.
Leave a Reply
You must be logged in to post a comment.