Tue 12 Jan 2010

Unloading Cotton on the Nile, painting by Frederick Goodall, mid 19th century
Attention to Orientalist paintings often ignores the lesser artists, some of whom provided valuable descriptive renderings of people and scenes. One of these is the Englishman Frederick Goodall (1822-1904), who moved to the Coptic quarter of Cairo in 1858, sharing space with Carl Haag, a drawing master for Queen Victoria. They spent much time in Bedouin camps, as well as busy suqs, where they were often treated with suspicion. After seven months in Egypt, Goodall had produced 130 oil paintings. He returned to Egypt in 1870 to make more paintings, this time with his two sons. They stayed at the house of the Egyptian archaeologist Mariette-Bey, near Sakkara. To blend in with the context Goodall grew a beard and at times dressed in white with a red fez. His work provides a meticulous "ethnographic" view of Egypt at the time.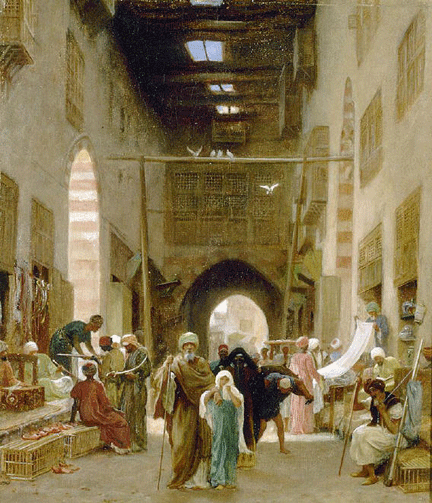 Cairo Bazaar, 1891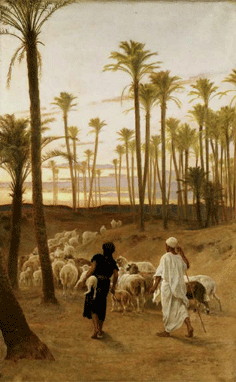 The Palm Grove, 1894
One Response to "The Art of Frederick Goodall"
hassan.k Says:
January 25th, 2010 at 12:39 pm

Thank you
Leave a Reply
You must be logged in to post a comment.