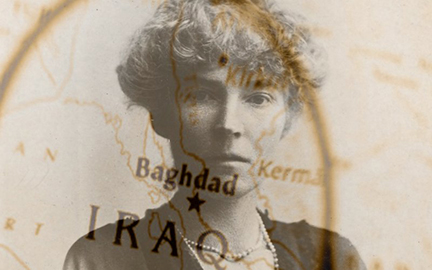 [Here is an interesting article on The Daily Beast by Clive Irving on the role of Gertrude Bell in creating modern Iraq…]
The story of the British intelligence agent who rigged an election, installed a king loyal to the British, drew new borders—and gave us today's ungovernable country.
She came into Baghdad after months in one of the world's most forbidding deserts, a stoic, diminutive 45-year-old English woman with her small band of men. She had been through lawless lands, held at gunpoint by robbers, taken prisoner in a city that no Westerner had seen for 20 years.
It was a hundred years ago, a few months before the outbreak of World War I. Baghdad was under a regime loyal to the Ottoman Turks. The Turkish authorities in Constantinople had reluctantly given the persistent woman permission to embark on her desert odyssey, believing her to be an archaeologist and Arab scholar, as well as being a species of lunatic English explorer that they had seen before.