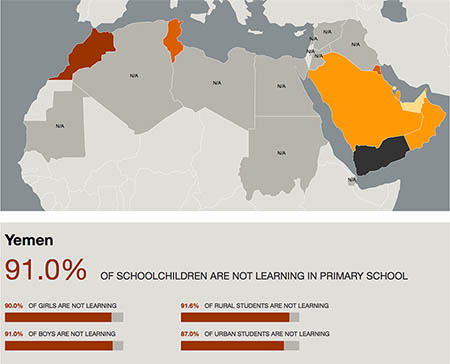 The Brookings Institute has recently released an "Arab World Learning Barometer," that includes information on education and youth in Yemen. Check it out here.
The Arab World Learning Barometer is an interactive tool developed by the Center for Universal Education at Brookings. Using the latest available data, the barometer provides a snapshot of the state of education and learning in the Middle East and North Africa.

The barometer measures the quality of education and learning by examining four areas: getting into school, staying in school, whether students are learning basic skills while in school, and the link between education and youth unemployment. The barometer brings together often scarce data for 20 countries in the Arab region. The data cover the 2001-2012 period and do not reflect setbacks due to recent conflicts in the region.