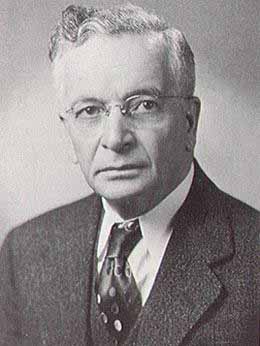 Dr. Michael Abraham Shadid (1882-1966), who founded the first medical cooperative in Elk City, Oklahoma in 1931.
By Anouar Majid 
 
The sudden and tragic death of Anthony Shadid affected me in ways I had not anticipated.  As a childhood asthma sufferer, I always pay attention when I hear about such death-causing attacks, but Mr. Shadid's untimely death in Syria left me wondering about how a man who had endangered his life to report on the troubled region of the Middle East was destined to die in the land of his ancestors.  I don't know much about his life beyond what has been reported, but through a brief exchange I had with him recently, I now read his death as part of the dramatic encounter between the Middle East and the United States since the late nineteenth century.
 
The story for me begins with Mr. Shadid's relative, Dr. Michael Shadid, an unsung national hero.  A couple of years or so ago, I came across the story of one Michael Shadid, a progressive Syrian (as Arabs from the Levant were known at the turn of the 20th century) immigrant who tried to change healthcare in the United States and left a legacy that could inspire us today as we desperately search for the right solutions. I also wrote about him on TingisRedux .
Born in a tiny village on the slopes of Mount Lebanon in 1882, in a household of nine siblings and a widowed mother, Michael Abraham Shadid overcame nearly insurmountable odds to get an American education in Beirut before finding a way to get out of his native land in search of a better life in the United States. Like many immigrants, he was mesmerized by the sight of New York and America's possibilities.  He worked hard peddling jewelry and trinkets, got a medical education, and, moved by the suffering of poor people in Oklahoma, fought against entrenched interests to establish the first cooperative medical facility in Elk City. (more…)