Fri 23 Oct 2015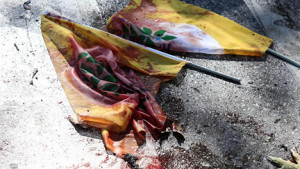 The Ankara bombing: Presaging the end of the Turkish Republic?
What we have witnessed in the last two years, culminating in the horrible scenes of 10 October in Ankara, is the end of the Turkish Republic as we know it. A commentary by Umut Ozkirimli
There is something fundamentally wrong with the journalistic coverage of the twin blasts at a peace rally in Ankara – the deadliest terror attack on Turkish soil – which left more than a hundred people dead (128 according to the unofficial tally of the People′s Democracy Party, HDP), several hundred wounded and an almost ″anomic″ country behind. As if writing a detective story or crime novel, most commentators begin by asking the ″who″ question, religiously following the basic rules of the genre and creating suspense for the sensation-seeking audience – after all, the killer is usually unknown until well after the initial investigation is completed.
This is the burden of Simon Tisdall′s otherwise insightful commentary on the Ankara attacks in ″The Guardian″ which points to the Islamic State, the ultra-nationalist Grey Wolves or other right-wing groups within Turkey′s security apparatus as the most likely culprits. One might add, as the caretaker Prime Minister Ahmet Davutoglu did, the PKK and the left-wing DHKP-C to this list, not to mention foreign intelligence agencies for the conspiracy-minded. Yet the question is redundant, if not entirely spurious, considering the immediate and the broader context in which the bombing took place.
(more…)