Fri 26 Sep 2014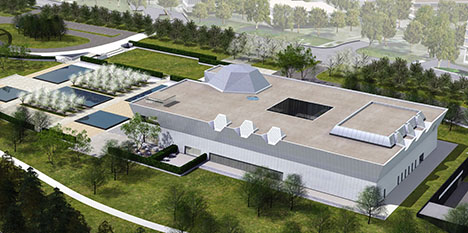 On September 14 the new Aga Khan Museum in Toronto, Canada opened. Details below:
The Aga Khan Museum in Toronto, Canada offers visitors a window into worlds unknown or unfamiliar: the artistic, intellectual, and scientific heritage of Islamic civilizations across the centuries from the Iberian Peninsula to China.

Its mission is to foster a greater understanding and appreciation of the contribution that Islamic civilizations have made to world heritage. Through education, research, and collaboration, the Museum will foster dialogue and promote tolerance and mutual understanding among people.

As a vibrant educational institution, the Museum encourages the full spectrum of public engagement with its diverse Permanent Collection of more than 1,000 objects and its ever-changing roster of exhibitions and innovative programs – including music, performances, culinary traditions, lectures, debates, special events, or film.

The Aga Khan Museum has an international mandate. It maintains strong ties with such institutions as the Musée du Louvre in Paris, the State Hermitage Museum in St. Petersburg, and the Museum of Islamic Art in Doha, Qatar. It is also deeply committed to forging relationships with Canadian institutions and communities. Together, these global and local connections generate exciting opportunities to enhance scholarship, inspire temporary exhibitions, and produce public programs honouring the spirit of collaboration upon which the Museum is built.