Fri 13 Jun 2014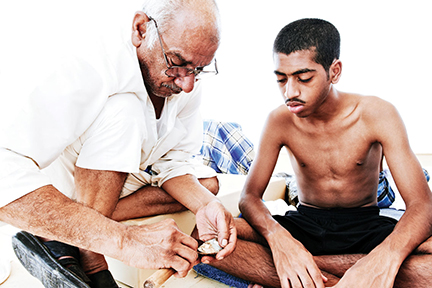 Check out the nicely illustrated online article by Kuwaiti ethnomusicologist Ghazi Al-Mulaifi on the music of pearling in the Arabian Gulf.
'All the men died at sea,' Ghazi Al-Mulaifi's grandfather would respond, every time his inquisitive grandson questioned him about his days as the master of a Kuwaiti pearling ship during the 1930s and 1940s. Naturally, his grandfather's ambiguity only served to exacerbate the young Al-Mulaifi's interest. 'Who was this grandpa-captain of mine, who didn't want to talk to me about the sea?'
he wondered.
As Al-Mulaifi – now a 37 year old PhD candidate in ethnomusicology at New York University – became more and more interested in music as he grew older, he found himself increasingly drawn to one particular aspect of the Kuwaiti pearl diving tradition – its soundscape. For the whole article and illustrations, click here.